By Frank Flentye on Sep 18, 2018
Very helpful staff and always back up their installations! Highly recommend
By Kent Mills on Sep 17, 2018
Cool shop and lots to choose from! Awesome shop and nice employees!
By Michelle Detras on Sep 14, 2018
My husband could not be happier with his entirely new stereo system, back up camera, and fog lights in his 2000 Toyota Tacoma. We showed up yesterday at 9am and spent about an hour and a half going over all of the options and details with the seriously patient Manny. Then got the call to pick up at 5pm and Manny came out and very enthusiastically explained to us everything that he did and answered all of my husband's questions for another hour or more. We are very pleased, so far, with all of the products we bought from audio Express and all of the services performed by them yesterday.
By Kent Mills on Sep 12, 2018
Cool shop and lots to choose from! Some of the gear was overpriced which is expected... but also some odd the installation costs were a bit high as well... also several of the employees have conflicting info on several of my questions... that's not too easy that they do not know their stuff.. just have me a bad voice is all. Awesome shop and nice employees!
By Richard Hornburg on Sep 11, 2018
By G M on Sep 07, 2018
By Miguel Padilla on Sep 06, 2018
I came in just after Christmas last year looking for a radio/speaker upgrade for my Acura. I was greeted by Ian and he answered all my questions and directed me to an Alipne/Kenwood combination that sounded great. Long story short, the Alpine deck started acting funky a few moths later and stupid me, I didn't get a protection plan through Audio Express. My fault. Luckly it was still under the factory warranty so I had to take that route. I called up Audio Express and told them my delimma and they took the time to sit with me and explain the process to submit a warranty. I believe it was Cody who took the time to help me. They also didn't charge me to have it un-installed! When I got the radio back, they re-installed it again for no charge. These guys are great so I highly reccommend you come here not just for the selection, but their customer servie is top notch! Thanks guys! - Miguel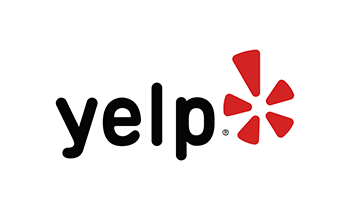 By Number O. on Sep 05, 2018
This place is great. They get me taken care of every time. I have used them for years and the service is top notch. Thank you guys!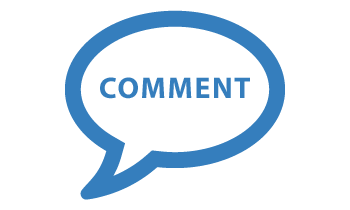 By Steve on Sep 05, 2018
Went in for a new stereo for my new car. Lawrence was very helpful and knowledgeable.when i went to pick up my car i open my door to find my old radio on my new lether seats with a rip. I called to talk to a manager and was told one would call me back but never did so i am here. Very unprofessional and very avoidable i wont be coming here again and i will never recommend this place.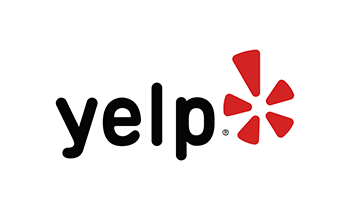 By Diana W. on Sep 01, 2018
Ian was awesome after he understood what could of happened. Not only did they leave empty speaker boxes in the back of the truck. They left trash and items from the cab of the truck in the back bed. I told Ian that I had inquired while I was there how much it would cost to have my speakers replaced. Because as I said the system they installed sounded great. At no time did I ask for a favor or monetary reimbursement for items that could of been lost in the back of the truck. You call it Hypethetical what could of happened. I have seen first hand what happens when someone driving 40 mph tries to avoid a obstacle in the road. Thank goodness have not seen it at 65 to 70 mph. Just wish you would embrace what happened. I know we are humans and make mistakes, what has me bothered is your response
By Myzz Collins on Aug 31, 2018
I'm sooooo in LOVE with my car sounds!!! Thanks to the team of ppl at Audio Express in Mesa for making my dreams come true!!! Lawrence and Manny are the Absolute Best at what they do!!! Very friendly staff over all!!! Thank you for the AMAZING SERVICE And A BIG thanks to the Installation team!!! I really appreciate u all for makin me smile ? my car SLAP!!!??? ??? #MYBASSNEEDSFULFILLED #LOVEIT #IMCOMINBACKFORTHEHELIXTHO #LEVELUP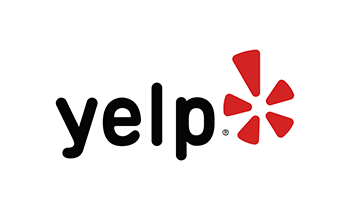 By Diana W. on Aug 29, 2018
To James B of Audio Express on Gilbert Drive. Your response I find troubling. One mistake could of cost someone a life. Did you stop and even consider the fact that people driving at 65 mph might want to avoid articles flying out of the back of a vehicle. That is just as bad as drivers driving on the wrong way of the interstate. It is obvious by your response that you are immature and could care less about your 1 MISTAKE. Well because of your insincerity to the trash left in the back of my truck. I am willing to give you 24hrs to contact me with a sincere apology before I share this on social media.
By Keith Erdmann on Aug 23, 2018
Guys in there are friendly, and willing to help
By Edward Cetrangolo on Aug 17, 2018
Installed a security alarm system on my truck bed cover ( 2014 Toyota Tundra ). They did an excellent job with customer service, installation and gave a courtesy call 2 days later which was really appreciated. I would highly recommend them to anybody in the future. Thank you very much Ian, Eric and Lawrence.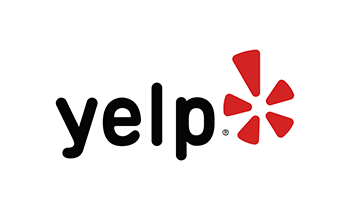 By Alex K. on Aug 17, 2018
this place seriously saved the day. ive been living my worst nightmare for the past couple months w a horrible install which led to other issues like losing factory keyless entry function, buzzing in speakers, door panel speakers not working and sound coming in and out. i know that its not typical to purchase hardware at another business and ask for a clean up. thats what i did, i was that customer but the whole crew at audio express were open ears and got to work. i switched my dslr for their jl "the fix" dsp and had dustin (this guy is seriously the man of the year) gut and re wire everything since we had a feeling things werent routed properly. my goal was to have more bass but i ended up leaving w a smile ear to ear. not only did my bass sound like it should have but they cleaned up a cluster of a mess. gained keyless entry function, fixed loose hardware in my door that rattled everytime it opened/closed, and got my BASS back overall great experience and they have gained a new customer. big shoutout to all the dudes there (dustin, manny, ian). much love to andrew from the cactus store too for his prior work and hooking me up w these guys). -professional -got things done when they say they'd have it done by -worked thoroughly and got all problems resolved, install is a two thumbs up -good products (will go all jl from them in the future) -knowledgable
By Martin Guevara on Aug 15, 2018
This location is the best from customer service and quality work services I highly recommend this place for any work needed on your car they went above and beyond my expectations as fast as possible fixing another locations mistakes on 2246 E Indian School Rd, Phoenix, AZ 85016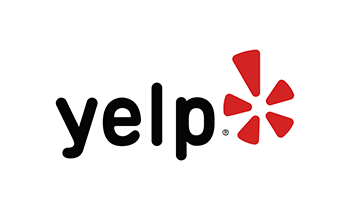 By Diana W. on Aug 13, 2018
Made appointment Friday to drop off Truck this morning @ 9:00. No issue. Received call at approximately 1530 truck is ready to be picked up. Again no issue. Arrive at store, paid $1500.00 cash for Amp/Speakers installation. System sounds great. *HUGE* issue is driving home I see in my rear view mirror items flying out of the back of my truck. I guess the $1500.00 I just paid them didn't include the common decency to put items back in my truck that they took out nor did include the TRASH they left in the back of my truck. Customers who have a positive experience tell maybe 5 people. Customers that experience poor service tell everyone. Thanks for yelp but I wouldn't refer this store to anyone.
By RD Hoffman on Aug 12, 2018
By Sonia Nesmith on Aug 09, 2018
Store Manager Ian is awesome and very knowledgeable. Dustin the lead installer did a great job installing my system.
By Collin Dozbaba on Aug 08, 2018
Just had a subwoofer/amp installed in my truck and the staff at audio express couldn't have been better. Install was quick and everything was done cleanly and system sounds great. Have had work done on my trucks in the past and will keep coming back. Thanks to Manny and the rest of the staff for their help.