By lorence webster on Oct 20, 2018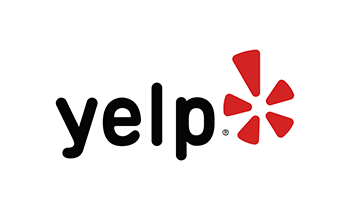 By Alan H. on Oct 19, 2018
I have to admit we got off to a rocky start. But I'd say upfront there was some mis communications. I had purchased some items from the Scottsdale store and had them install a few things, then a few months later needed some repair work done due to one of the devices failing (no fault of Audio Express "shit happens"), but I expected them to fix it based on what I was told in Scottsdale. At first I was quite frustrated because what the rep told me in Scottsdale was not consistent with their policy that I was informed of by Ian in Mesa. After leaving frustrated and feeling that they totally shafted me and I now had to foot a large repair bill. The store manager Ian called me, apologizing for the miss understanding and wanting to make it right. He quickly scheduled my truck back in their shop and I have to say did an excellent job! I'd recommend it to anyone. Sometimes things happen, egos flair, and mis-understandings affect our judgements and actions on both sides of the fence, but at the end of the day it's the results that matter. It requires both parties to step back and take responsibility. We're both human. If someone tries to remedy the situation, let them. What was going to be a 1 star review a week ago, turned into a 5 star review today. Thank you Ian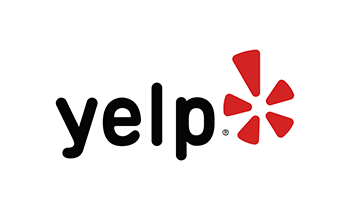 By Alan H. on Oct 19, 2018
I have to admit we got off to a rocky start. But I'd say upfront there was some mis communications. I had purchased some items from the Scottsdale store and had them install a few things, then a few months later needed some repair work done due to one of the devices failing (no fault of Audio Express "shit happens"), but I expected them to fix it based on what I was told in Scottsdale. At first I was quite frustrated because what the rep told me in Scottsdale was not consistent with their policy that I was informed of by Ian in Mesa. After leaving frustrated and feeling that they totally shafted me and I now had to foot a large repair bill. The store manager Ian called me, apologizing for the miss understanding and wanting to make it right. He quickly scheduled my truck back in their shop and I have to say did an excellent job! I'd recommend it to anyone.

Sometimes things happen, egos flair, and mis-understandings affect our judgements and actions on both sides of the fence, but at the end of the day it's the results that matter. It requires both parties to step back and take responsibility. We're both human. If someone tries to remedy the situation, let them. What was going to be a 1 star review a week ago, turned into a 5 star review today.

Thank you Ian
By Brittany Wheeler on Oct 16, 2018
By Michael Cash on Oct 16, 2018
I have been in a few times getting numerous things for both of my trucks this one being a 2013 tundra. I have exclusively dealt with Eric and he has taken care of my in every way possible. All the way from speakers in my dash to updating my stereo. This last time I was in they rewired my truck from the new 4 channel jl amp straight to my new signature series blams! And relocate my q series 6.5 to my rear door. The place is phenomenal and the knowledge and experience is top notch. Couldn't ask for a better place to go for . Thanks guys for all you do.
By Oren Smith on Oct 10, 2018
Thanks guys, i'm definitely coming back here
By Candido Hinojos on Oct 06, 2018
By Timothy Leatherby on Oct 01, 2018
I have used them many times however this last time was the last time. When you say 12 that's what it MEANS. Not let me come back and see you did nothing And want me to wait another 4 to 5 hours. Time is money and your word is your word. Brake it and that's it.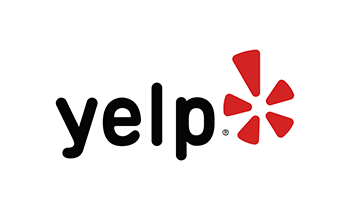 By Lexi R. on Oct 01, 2018
The employees were really nice and knowledgeable on their products. I went in to get a siriusXM satellite radio vehicle tuner (adapter more or less). They wouldn't price match the product with Best Buy so I ended up paying $30 over price. But that's not why I'm giving 1 Star. I'm giving a 1 Star because they made a very big mistake. When they installed the adapter they unplugged my subwoofer and messed up all of my cabling. So basically I had to take my whole dash apart to fix something that shouldn't of even been touched.
By Laurie Woodcock on Sep 30, 2018
Thank you Audio Express for my new stereo and alarm system! Lawrence was my salesman. There was no pressure to spend more than my budget. He is knowledgeable about the products and is honest! I was comparing prices to Best Buy and Manny explained to me I was not getting the same product for the value. Ian the manager, is awesome! He ensured I was getting a great deal and wanted me to be happy with my product and installs. He is friendly and personable. In fact, all the men who work there are super kind and helpful. Manny took the time to explain the features and how everything works with my new systems. Thank you for OUTSTANDING CUSTOMER SERVICE!!
By Desmond Fredieu on Sep 29, 2018
Good deals and warranties
By Cap Vandut on Sep 28, 2018
A great place to visit for all of your car audio needs. I went by there just the other day for a few small parts for my audio system. I was greeted by a very friendly associate named Eric who was more than helpful with my questions and getting me the specific pieces I needed without any hassle or up sale. All in all it was a pleasant experience and I left with everything I needed. Thanks Eric for the man!
By Shorty Jess on Sep 25, 2018
By Frank Flentye on Sep 18, 2018
Very helpful staff and always back up their installations! Highly recommend
By Kent Mills on Sep 17, 2018
Cool shop and lots to choose from! Awesome shop and nice employees!
By Michelle Detras on Sep 14, 2018
My husband could not be happier with his entirely new stereo system, back up camera, and fog lights in his 2000 Toyota Tacoma. We showed up yesterday at 9am and spent about an hour and a half going over all of the options and details with the seriously patient Manny. Then got the call to pick up at 5pm and Manny came out and very enthusiastically explained to us everything that he did and answered all of my husband's questions for another hour or more. We are very pleased, so far, with all of the products we bought from audio Express and all of the services performed by them yesterday.
By Kent Mills on Sep 12, 2018
Cool shop and lots to choose from! Some of the gear was overpriced which is expected... but also some odd the installation costs were a bit high as well... also several of the employees have conflicting info on several of my questions... that's not too easy that they do not know their stuff.. just have me a bad voice is all. Awesome shop and nice employees!
By Richard Hornburg on Sep 11, 2018
By G M on Sep 07, 2018
By Miguel Padilla on Sep 06, 2018
I came in just after Christmas last year looking for a radio/speaker upgrade for my Acura. I was greeted by Ian and he answered all my questions and directed me to an Alipne/Kenwood combination that sounded great. Long story short, the Alpine deck started acting funky a few moths later and stupid me, I didn't get a protection plan through Audio Express. My fault. Luckly it was still under the factory warranty so I had to take that route. I called up Audio Express and told them my delimma and they took the time to sit with me and explain the process to submit a warranty. I believe it was Cody who took the time to help me. They also didn't charge me to have it un-installed! When I got the radio back, they re-installed it again for no charge. These guys are great so I highly reccommend you come here not just for the selection, but their customer servie is top notch! Thanks guys! - Miguel